Nevada Community School Foundation Board Presents: TRIVIA NIGHT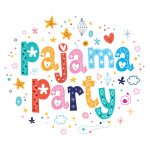 Funds will benefit Nevada K-12 student education.
DATE: Saturday, October 20, 2018
TIME: Doors open at 6:00 p.m. Questions start at 7:00 p.m.
PLACE: Gates Hall, 825 15th Street, Nevada, IA
THEME: PJ Night
The table with the best decorations and/or costumes wins a free night of Trivia for each team member.
Form your team and reserve your table today.
PRICE:
$12.50 per person (8 PLAYERS MAX PER TEAM)
$75.00 Minimum per table for fewer than 6 players.
Fee is tax deductible
No Spectators
RESERVE A TABLE FOR YOUR TEAM THROUGH SIGN UP GENIUS – https://tinyurl.com/ya8rzx2a
---
Donations of Door Prizes may be brought to Trivia Night or delivered to the Superintendent's Office in advance.
Future Trivia Night dates: November 17, 2018, January 19, February 16, March 9, April 6, 2019