Nevada Community School District is excited to announce that Kristian Einsweiler has been named Principal of Nevada High School starting this upcoming fall.  Mr. Einsweiler currently serves as the High School Principal at West Marshall High School and has served in that role since the fall of 2015.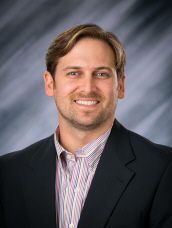 "I am excited to be part of the Nevada Cub community! When I think about Nevada, my mind immediately races to the progressive approach the district takes to educating students. No matter the push, if its right for kids, this school and this district will take it on. " said Einsweiler.  "I cannot wait to join the team at Nevada High School so we can learn and grow together and continue to provide a top-quality educational experience for our students and community. Go Cubs!"
Einsweiler came to Nevada with prior experience as a Principal, School Administration Manager, and High School Teacher.  He holds a BA from Iowa State University and a MS in Educational Leadership from the University of Northern Iowa.  Congratulations, Mr. Einsweiler!